Our community portals connect management teams and homeowners. Your team saves time while homeowners can self-serve whenever it's most convenient for them. Day-to-day tasks become quick and efficient!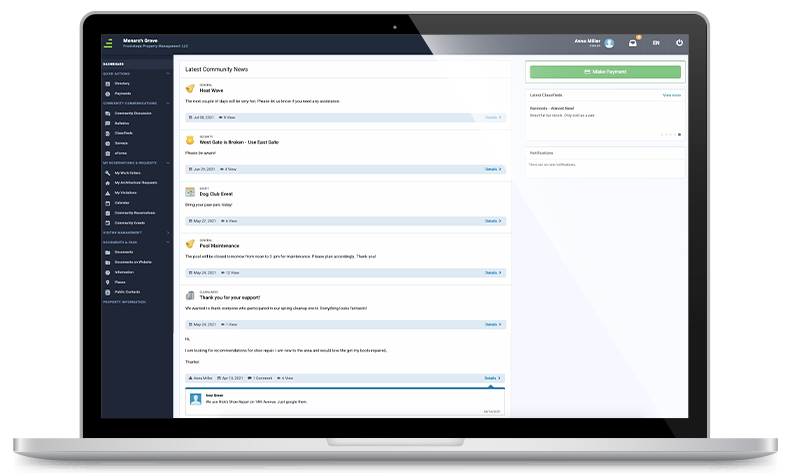 Set up facilities and manage reservation requests automatically tied to corresponding violation items is created.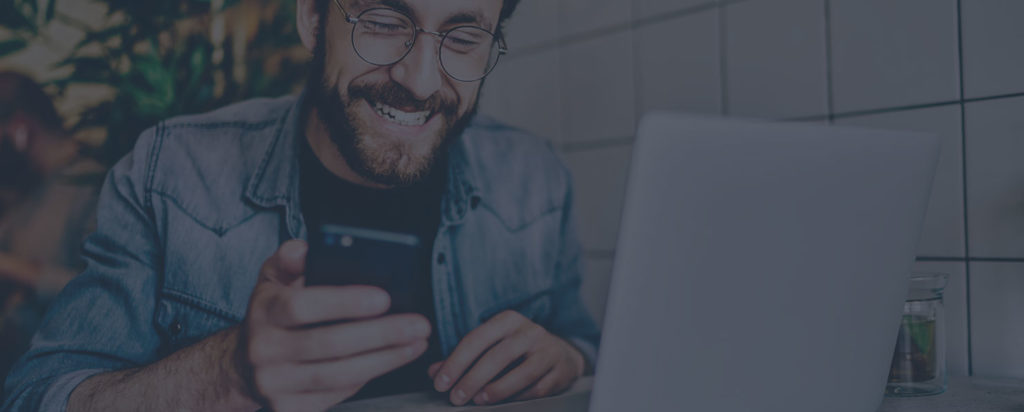 View and edit resident information, sort by registration status and role, suspend users, and resend invites.    
Upload documents and organize folders and files. Restrict folder access by role and password-protect documents for sensitive data.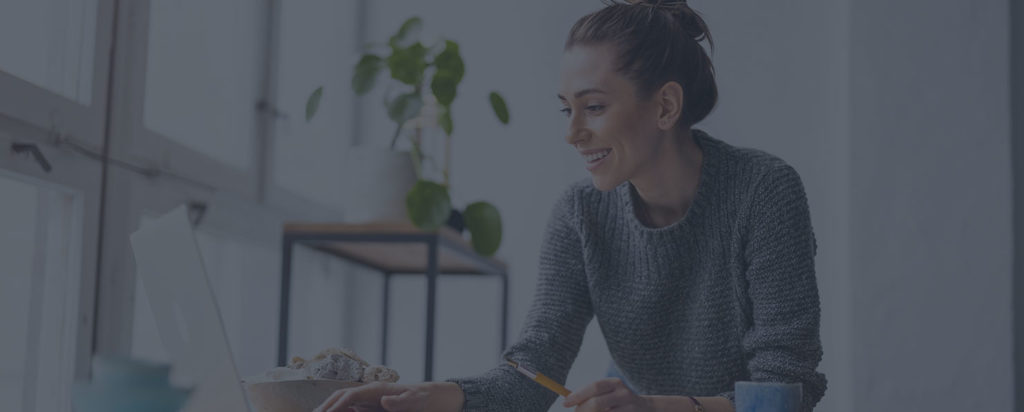 View calendar with all community events and all facility reservations made by residents.
FRONTSTEPS Is Your All-In-One Solution. Our Integrated Platforms Allow Management Teams to Excel Daily, While Pushing For Greater Productivity And Profitability. Our Completely Integrated Accounting Software Enables Your Team To View Everything In One Place.
Architectural Change Requests
View Architectural Request data and progress for the community if an Accounting integration is in place.
Create new requests and manage existing requests: select approvers, the number of approvals needed, and a due date. Add description and attachments.
Manage all work orders for a community. If an Accounting integration is in place, the data syncs from the Accounting platform.
Get alerted of new classified listings by residents and approve/reject new listings to sell or rent.
Create discussion threads and monitor all messages exchanged between community members. Delete discussion threads.
Create text-only bulletins displayed in the app, sent by email, and sent via SMS. Enable or disable comments.
Communicate with residents via email and set up auto-responses. View responses in the Activity Feed on the dashboard. Mark messages as read and archive messages.
View current balance and quickly pay assessments online by credit card, debit card, and bank account. Schedule payment reminders that are sent via email.
Create groups of residences or people to target with bulletins and newsletters.
Utilize accounting integrations to manage residents that have moved in or have moved out of the community. Send email invitations manually or automatically to residents that are newly moved in. Remove residents who have moved out of the community from the FRONTSTEPS portal.
Add lease data with tenant name, start and end dates, rent amount, security deposit, and late fees.
Automatically import and sync documents available via the Accounting integration.
Upload and organize documents that are available on the public-facing website.
View CCR violation data and progress for the community if an Accounting integration is in place.
Add and manage events that display on the community calendar—set restrictions on visibility by role (managers, directors, owners, etc.).
Set the maximum number of guests allowed per facility—track contact data for contact tracing. Approve or reject requests.
Use a template or create a newsletter from scratch. Send immediately or schedule to send at a later date. Stats are available for every newsletter.
Place a banner on every page in the app to alert residents of meaningful news or information.
Type an emergency notification and send it to residents as a phone call that speaks the notification.
Versatile functionality for building online forms. Forms can be placed inside the portal and on a public URL.
Publish one-question surveys in the app to vote on event dates, facilities upgrades, and more—view results in graphical format.
Automatically send a weekly email highlighting the latest bulletins and classified postings.
Add and maintain frequently asked questions and answers to ensure this information is readily available to residents.
Add and manage contact information for essential services community members should know.
Find businesses and places near the community and view results on a map. Search by category, keyword, or distance from the district.
Set up facilities, invite templates, consent forms, director permissions, and settings for Inbox, email, and directory.
Professional WordPress website for the community. Post images and documents for download by visitors. Fully responsive on all devices and easy to update.
Ready To Grow And Streamline Your Communities? Connect With A FRONTSTEPS
Representative Today And Discover The Difference Our Technology Can Make.