I'm an entrepreneurial product management and strategy leader who obsesses about competitive differentiation. At FRONTSTEPS, I'm excited to transform our market and create world class products that are powered by emerging technologies.
The customer is our top priority at FRONTSTEPS. As a leader, I am here to ensure that our customers needs and wants are always met with high quality customer service and care. Every customer should feel as excited and fulfilled as the day they chose FRONTSTEPS to be their service provider.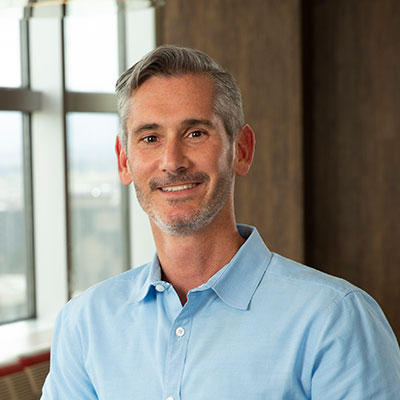 I believe in building strong, diverse teams that collaborate with our internal team to build solutions. I encourage them to build solid processes and leverage technology to deliver an excellent experience to our customers.
I strive to inspire my team to put our customers and their communities at the center of all that we do. Without those partnerships, we wouldn't exist. In Product Management, our focus is on building out an industry-leading suite of FRONTSTEPS products.
I'm a results-oriented leader with a background in Software as a Service (SaaS) product strategy and marketing. I'm focused on delivering an excellent customer experience with innovative software solutions, high-quality customer service and collaborative relationships.
I am an operationally focused financial leader with a strong knowledge of GAAP and SaaS revenue recognition. I strive to consistently produce accurate financials and identify weakness areas for developing and implementing effective controls. I take a collaborative approach to team-building and have an accomplished track record.
Director, Product Marketing
I am an HOA marketer who understands that our industry is all about relationships. I find it deeply rewarding to help make homeowner's & community association manager's lives easier by leveraging the innovative technology at FRONTSTEPS, which ultimately benefits the management companies to effectively grow & improve their business.
I enjoy the challenge of envisioning and delivering world-class applications to solve complex business initiatives. I'm constantly looking to build a strong team as well as focus on process improvements in order to partner with our business teams to drive success. 
People Operations Manager
I am an ethical, systematic, and collaborative People Leader dedicated to restoring humanity in Human Resources. At FRONTSTEPS, our people are our most valuable assets, and I am steadfast in my commitment to nurturing a culture where employees feel not only supported but also empowered to excel at every stage of their employment journey. I firmly believe that only when our team members operate at their best can the company truly thrive.
Ready to grow and streamline your communities? Connect with a FRONTSTEPS representative today, and discover the difference our technology can make.