We're passionate about powering safe, informed, and efficient communities.
The modern community demands guidance and care. Our powerful software provides communities with peace of mind through integrated security solutions, instant access to a streamlined community resource hub, and management tasks simplified in one place. We're driven to succeed with an incredible team and strong leadership.
Develop our people
|

Take care of the customer at all times
Move with purpose & urgency

|

Be open, honest, & transparent
Innovate & fail forward

|

Be courageous
Develop our people
|


Take care of the customer at all times

|


Move with purpose & urgency

|


Be open, honest, & transparent

|


Innovate & fail forward

|


Be courageous

|
I'm an entrepreneurial product management and strategy leader who obsesses about competitive differentiation. At FRONTSTEPS, I'm excited to transform our market and create world class products that are powered by emerging technologies.
The customer is our top priority at FRONTSTEPS. As a leader, I am here to ensure that our customers needs and wants are always met with high quality customer service and care. Every customer should feel as excited and fulfilled as the day they chose FRONTSTEPS to be their service provider.
Chris Baker is the Chief Sales Officer at FRONTSTEPS. Chris has been in sales his entire professional career and has worked in the SaaS space with an emphasis on property management software for seven years.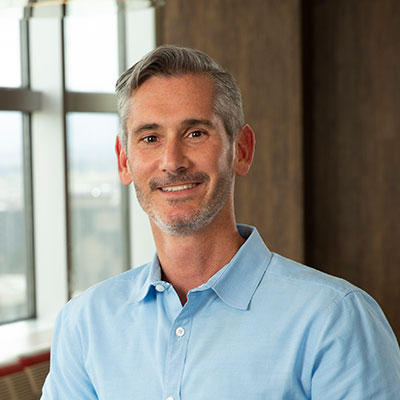 I believe in building strong, diverse teams that collaborate with our internal team to build solutions. I encourage them to build solid processes and leverage technology to deliver an excellent experience to our customers.
I strive to maximize the return on investment and build reliable and stable software platforms. I organize effective teams and work to deliver the best user experience to our customers.
I strive to inspire my team to put our customers and their communities at the center of all that we do. Without those partnerships, we wouldn't exist. In Product Management, our focus is on building out an industry-leading suite of FRONTSTEPS products.
I'm a results-oriented leader with a background in Software as a Service (SaaS) product strategy and marketing. I'm focused on delivering an excellent customer experience with innovative software solutions, high-quality customer service and collaborative relationships.
I am an operationally focused financial leader with a strong knowledge of GAAP and SaaS revenue recognition. I strive to consistently produce accurate financials and identify weakness areas for developing and implementing effective controls. I take a collaborative approach to team-building and have an accomplished track record.
Amber Bradshaw
Be Open, Honest, And Transparent
"
Amber volunteered to present during our September company-wide meeting and did an amazing job! She drafted up excellent slides and spoke with confidence, candor, and humility. She was open, honest, and transparent in her communications and added great value to the meeting as a whole.
"
Marsha Greggersen
Be Courageous
"
Marsha's impact easily applies to many of our core values as she works with customers and assists employees. Marsha conducts the demos for Caliber platforms, and she is the perfect person to execute this role. Marsha's warmth, natural people skills, and immense knowledge of the system makes her the best fit for introductions to the Caliber environment.
"
Lillian Elek
Move with Purpose and Urgency
"
Lillian's help with a solution delivery project was instrumental in setting the team up for success. She quickly stepped in and learned the in's and out's of a new tool so that she would be an outstanding resource to ensure everything flowed smoothly.
"
Mehgan Laveck
Innovate and Fail Forward
"
Mehgan is a true 'boss lady'. She sees our problems and challenges as opportunities to improve and further provide value to our clients. She's collaborative, thorough, proactive, a strategic thinker, and overall, an absolute pleasure to work with. She strives for continual process improvements and is not afraid to take a challenge head on!
"
Kyre Smith
Take Care of the Customer at all Times
"
Kyre goes above and beyond in her role, always delivering an exceptional customer experience. Most importantly, Kyre builds relationships both internally and externally. She is willing to lend a helping hand and demonstrates how taking care of our customers can create value for our company.
"
Ready to grow and streamline your communities? Connect with a FRONTSTEPS representative today, and discover the difference our technology can make.