We're passionate about powering safe, informed, and efficient communities.
The modern community demands guidance and care. Our powerful software provides communities with peace of mind through integrated security solutions, instant access to a streamlined community resource hub, and management tasks simplified in one place. We're driven to succeed with an incredible team and strong leadership.
Develop our people
|

Take care of the customer at all times
Move with purpose & urgency

|

Be open, honest, & transparent
Innovate & fail forward

|

Be courageous
Develop our people
|


Take care of the customer at all times

|


Move with purpose & urgency

|


Be open, honest, & transparent

|


Innovate & fail forward

|


Be courageous

|
I'm an entrepreneurial product management and strategy leader who obsesses about competitive differentiation. At FRONTSTEPS, I'm excited to transform our market and create world class products that are powered by emerging technologies.
The customer is our top priority at FRONTSTEPS. As a leader, I am here to ensure that our customers needs and wants are always met with high quality customer service and care. Every customer should feel as excited and fulfilled as the day they chose FRONTSTEPS to be their service provider.
Chris Baker is the Chief Sales Officer at FRONTSTEPS. Chris has been in sales his entire professional career and has worked in the SaaS space with an emphasis on property management software for seven years.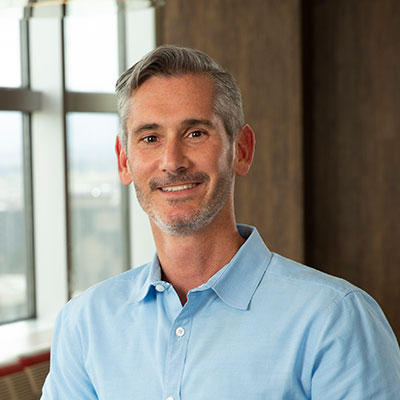 I believe in building strong, diverse teams that collaborate with our internal team to build solutions. I encourage them to build solid processes and leverage technology to deliver an excellent experience to our customers.
I strive to maximize the return on investment and build reliable and stable software platforms. I organize effective teams and work to deliver the best user experience to our customers.
I strive to inspire my team to put our customers and their communities at the center of all that we do. Without those partnerships, we wouldn't exist. In Product Management, our focus is on building out an industry-leading suite of FRONTSTEPS products.
I'm a results-oriented leader with a background in Software as a Service (SaaS) product strategy and marketing. I'm focused on delivering an excellent customer experience with innovative software solutions, high-quality customer service and collaborative relationships.
I am an operationally focused financial leader with a strong knowledge of GAAP and SaaS revenue recognition. I strive to consistently produce accurate financials and identify weakness areas for developing and implementing effective controls. I take a collaborative approach to team-building and have an accomplished track record.
I'm passionate about building great brands by uncovering and delivering on unmet customer needs. FRONTSTEPS represents the next generation of association management software, and I'm excited about creating better experiences for management companies, boards, and homeowners.
Matt Lane
Develop Our People
"
Matt creates a safe environment where every voice is equal, and every concern is heard. This past year, he coached, mentored and developed 7 team members into more senior roles.
"
Karla Nascimento
Take Care of the Customer at All Times
"
Karla is the wearer of many hats. Trusted by her customers and internal customers across our business, she is always available to race into a fire, save the day, and make a customer smile.
"
Todd Hartman
Move with Purpose & Urgency
"
Todd had an uncanny ability to stay cool, calm and collected throughout a significant project with its many roadblocks and challenges. Although very humble and unassuming, he is an invaluable member of the Finance Team and is greatly deserving of this recognition.
"
Matt Brown
Be Open, Honest, & Transparent
"
Matt was given a challenge to build out something very complex. This project took months of planning, data mining, mapping, and correcting. Throughout the entire project, he was completely open, honest, and transparent to ensure the proper corrections were made within the data.
"
Bryan Johnson
Innovate & Fail Forward
"
Bryan takes on new challenges without being asked. Our most valued suite customers adore him because he takes them on a journey and is comfortable trying new things to find solutions. His experience across the suite is welcome in every audience, he always makes a point to recognize and give kudos to others that innovate and fail forward.
"
Nena Kuhr
Be Courageous
"
Nena leads by example, owning the company's goals and seeing their commitments through regardless of the outcome. She has taken initiative and ownership well beyond her job title, resulting in deep and broad impact across the business.
"
Flynn Waters
Business Impact
"
Flynn volunteered to lead, support and ultimately be responsible for another department towards the end of this past year. As she transitioned into her expanded role, she kept her focus on employee engagement. Flynn consistently ranks among the top leaders in the entire organization based on employee engagement survey scores.
"
Emily Campbell
Business Impact
"
Emily is a silent and calm leader that can assemble fragments of concepts into a viable solution that is highly efficient. Visions become reality when shared with her. Her ability to organize chaos is second to none.
"
Ready to grow and streamline your communities? Connect with a FRONTSTEPS representative today, and discover the difference our technology can make.